Only too often I get asked about locations for Engagement sessions! So in order to give you a helping hand and look at these glorious locations I have put together a little blog post, just for you! ;)
Something to keep in mind when looking through these different locations…
Time of day is super important when taking photo's! If you're after that soft glow and colourful skies (doesn't always happen unfortunately but Winter usually has killer sunsets!) then you want to be thinking about starting your engagement session 1 hour before sunset.
The location you choose will define the tones of your photo's, as you will see below, darker locations like forests are going to give you moodier images whereas the beach will provide that light and bright feel! So maybe have a think about what you would love to hang on your walls the most! The location could also be the opposite to your wedding so you have contrasting images, for example, beach vs country and vise versa! As you scroll through, please keep in mind that these locations change nearly every time I go to them, but I promise wherever you choose, we will create magic!!
Twin Waters North Shore
Shelly Beach, Caloundra
Kings Beach, Caloundra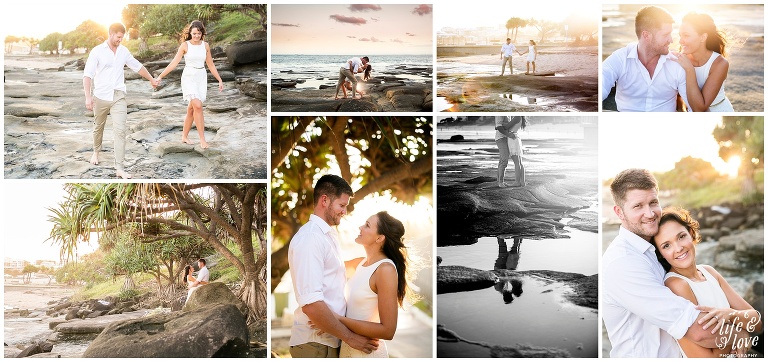 Stumers Creek, Coolum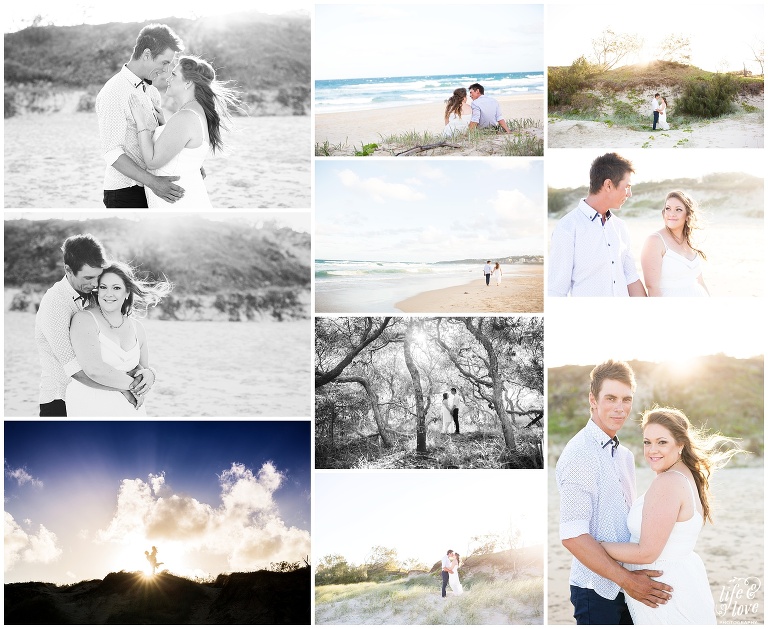 First Bay, Coolum
Ocean Street, Maroochydore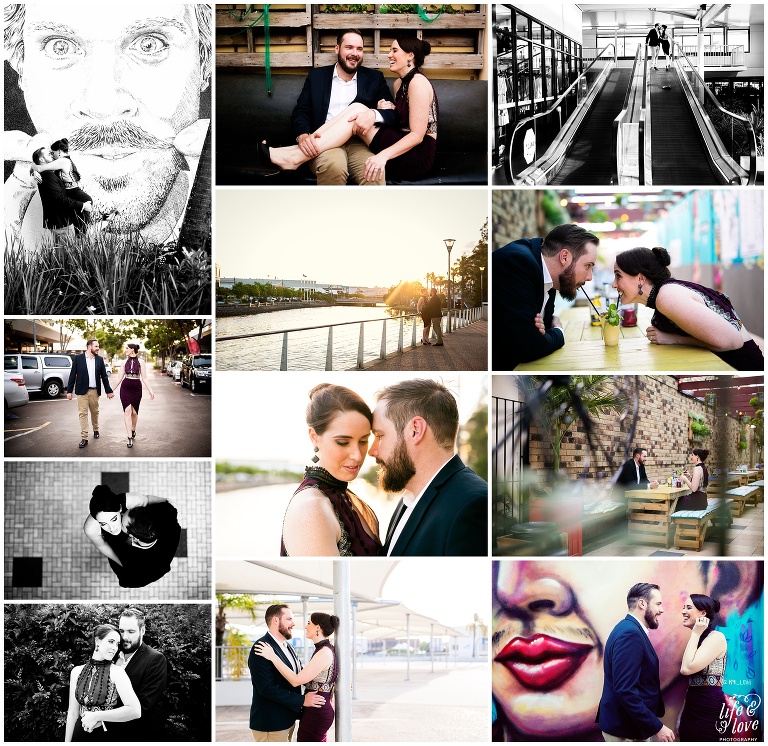 Buderim Waterfalls
Johnston Road, Glass House Mountains 
Noosa Botanical Gardens, Cooroy
Private Property
Put your feelers out! Do you know someone with a private property that we could go and explore!? It will give you truly unique images as chances are, it wont have been used before!
We used Chris and Millie's family property in Kenilworth for theirs, included Huxley, their puppy and Chris's other love, his Harley!
I hope this helps when choosing your perfect location for your complimentary Engagement Session with Life and Love Photography! Lee xx