So you're engaged!! Congratulations!! What an amazing journey you are about to go on!!
I may have mentioned it before but I just want you to know… I'm here to help in ANY way I can!
So let's start with your engagement session! I often get asked if this is necessary. Hell yes it is! This our chance to hang out for an hour, have a laugh, share stories, pop some bubbles and take some snaps! So on your wedding day, when you're surrounded by your loved ones, the ones that you hold closest to your heart, you know you'll have another friend with you because the last thing you want is a stranger there hanging out with you all day! You'll be able to relax knowing you're in good hands!
On that note, I've put together some tips for your Engagement session.. I hope they help!
Firstly.. There is no pressure! Whatsoever! I'm not going to ask you to do crazy poses within the first 5 minutes (they come later! Sometimes) I want to get to know you both, hear your love story, the things that make you laugh and what you love most about each other. I want you both to relax and just breathe.. Remember why you fell in love in the first place.

What to wear… This is THE most frequent question I get asked! (And with good reason! I would ask the same thing!!)
My response is to wear something special, like you're going out to really nice restaurant for lunch (or even dinner if you've got something you've been dying to wear!!).
I want you to be comfortable, but be mindful of the weather and the location you choose for the session! If we're going to the beach, for instance, and it's a windy day, a short flowy skirt probably wont work very well because you will be constantly holding it down. However a long flowy dress or skirt would look gorgeous!  I recommend that guys don't wear printed T-Shirts as these date very quickly and don't look quite as nice as a button up shirt. At the end of the day, stay true to yourself and if you feel like bringing a couple of outfits to mix it up, do it!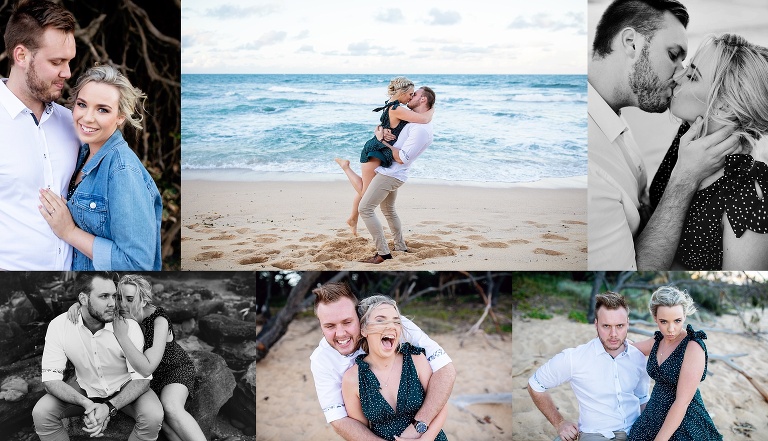 Hair and Make up.. Let's face it, you're going to be getting a trial before your big day! I sure did!! So why not organise your trials on the same day of your Engagement session?! Otherwise, I can point you in the right direction for an awesome Makeup artist! It's totally worth it!
The time of day is oh so important for your session!! The best time is 1-2 hours before sunset or just as the sun rises.
Don't get me wrong I have done plenty during the day but the light is softest in the golden hour! Plus if we're lucky, we might even catch a cool sunset!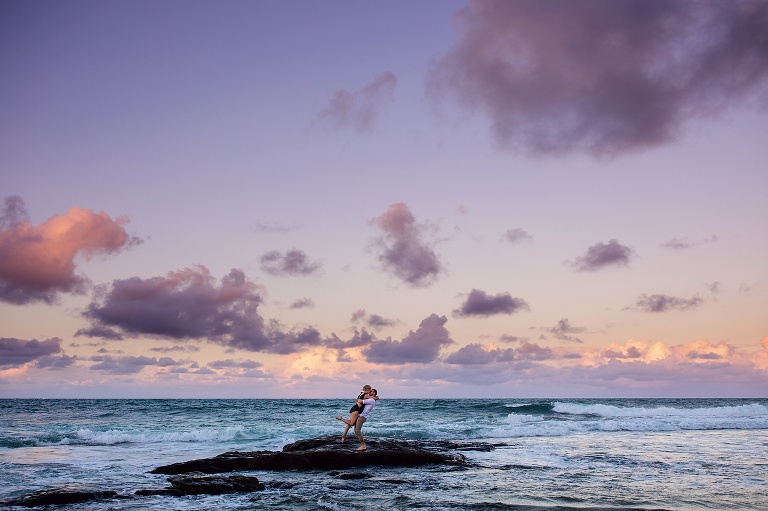 The locations for your engagement session are ENDLESS!! Do you love going to the beach every weekend? Let's go there for your session! Do you hate sand but love big tall pine trees.. I know a great spot or two! Maybe you're hearts lie in the country.. We could climb a mountain or go to a winding dirt road! I've often even gone to people's property's when they have elements that they would like to incorporate into their session!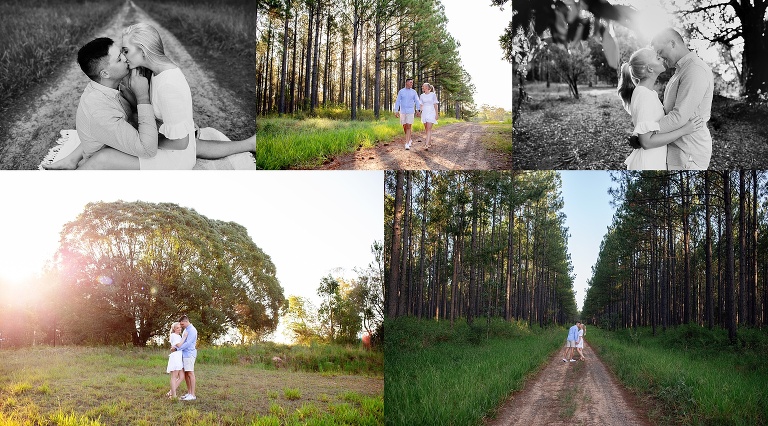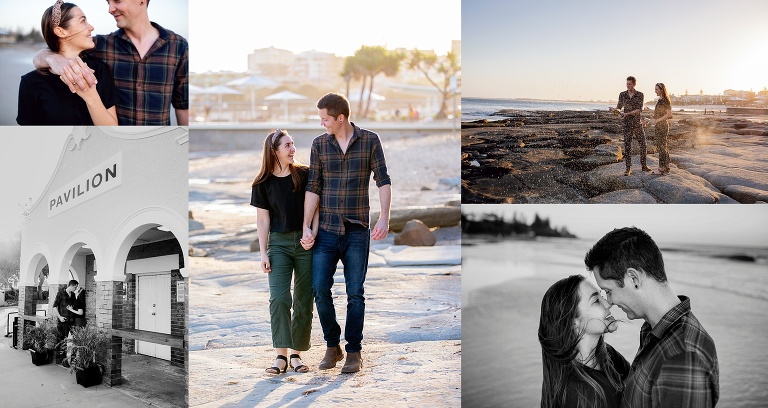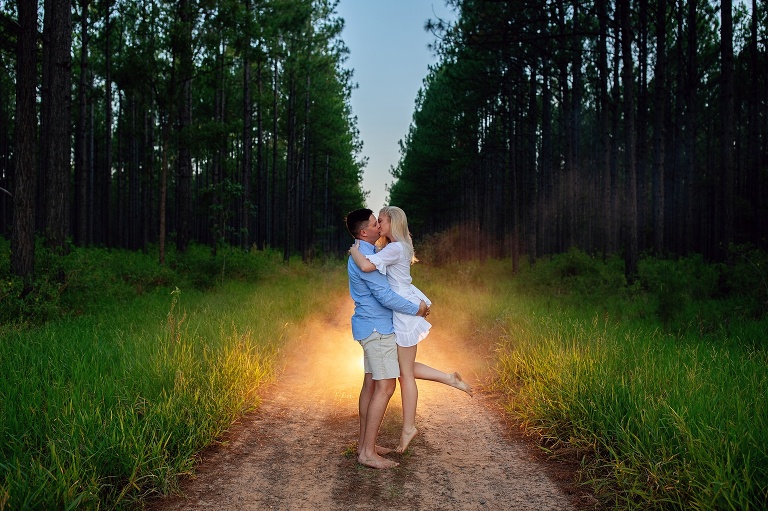 Maybe you've got a doggo or two you'd like to incorporate! I looove animals so bring them along too!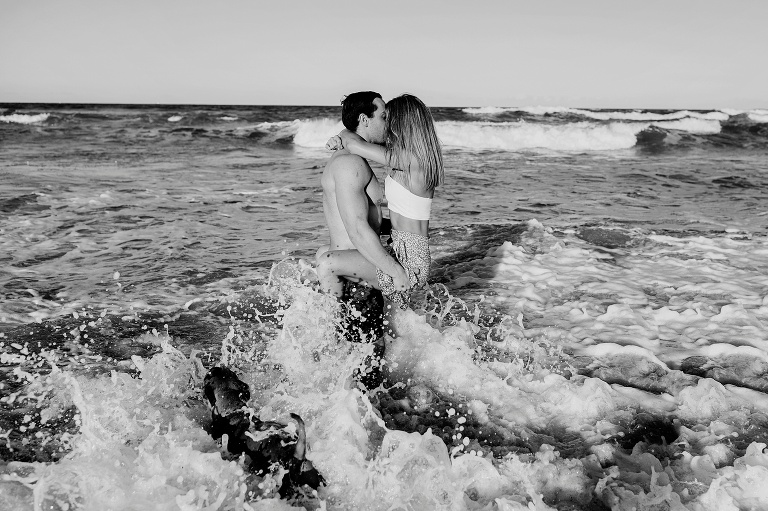 My one and only rule is to have FUN!!! Let me take care of the rest!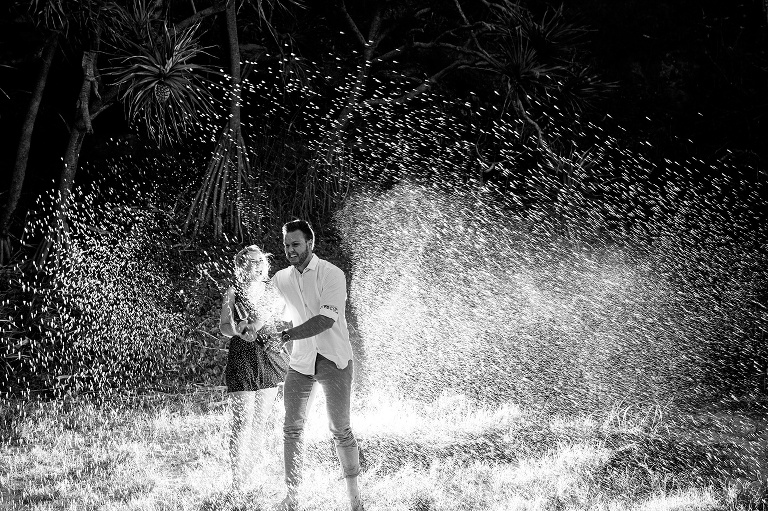 Do I bring the champas to pop and spray like a formula one driver..? Hell yes I do!! I'll even teach you how to spray it like a rockstar!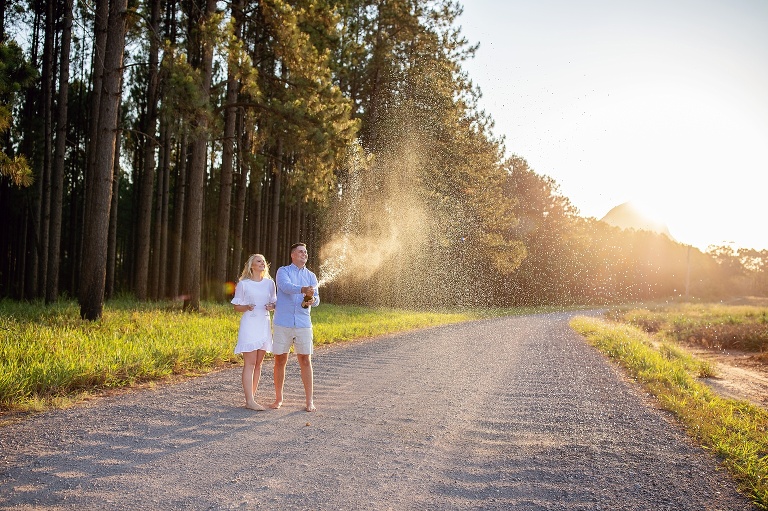 Oh and if it rains… I've got you! ;)